Phygital, at its core, is all about making things easier, giving consumers more control, and immersing them in the experience. At its core, this new concept encompasses the fundamental principles of convenience, autonomy, and immersion.
It places a strong emphasis on convenience by providing customers with the freedom to complete their journey in their preferred manner, effectively bridging the gap between online and offline shopping.
Through the implementation of multiple access channels, brands empower their audiences to independently determine when and where they make their purchases, resulting in a diversified target audience and increased interactions with selling touchpoints.
The immersive nature of Phygital puts customers at the center of the experience, seamlessly integrating them into the process itself. By incorporating entertainment elements within the buyer journey, such as retailtainment or shoppertainment, Phygital harmoniously aligns with the progressive evolution of immersive technologies.
Examples of Phygital experience
Let's explore five examples of phygital experience that will make you say - "Wow, I've definitely seen and used that!"
Interactive Product Descriptions
Companies are taking customer engagement to new heights by offering interactive product descriptions. Through captivating videos featuring tutorials, how-tos, and product demos, consumers can embark on a visual journey that boosts their confidence, trust, and ultimately leads to higher conversion rates. What sets these videos apart is the embedded links that enable viewers to make instant purchases without ever leaving the captivating story unfolding before their eyes. It's like stepping into a digital storybook that showcases physical products in an unforgettable way.
Imagine taking the traditional product description and bringing it to life in real-time. That's the magic of livestream e-commerce. Unlike text-only descriptions, livestream events are interactive, fluid, and personalized, taking the customer buying journey to a whole new level.
QR codes are the secret ingredient to enhancing the phygital customer journey. These easily scannable matrix barcodes create new avenues for interaction and engagement. Whether it's accessing exclusive content, unlocking special offers, or gaining access to tailored experiences, QR codes have become a powerful tool. Their popularity has skyrocketed, with QR code downloads surging by a staggering 750% in the past 18 months alone, as reported by Bitly.
Wearables offer a unique phygital opportunity. Destiny Park is the first edutainment park in Romania, that has successfully embraced the concept of phygital integration. It ingeniously recreates the adult world, complete with its responsibilities and opportunities, within a safe and immersive environment designed specifically for children. To streamline the visitor experience, they have developed an intuitive platform for check-in, where guests provide their information and receive personalized bracelets upon arrival.
Intriguingly, certain analytics tools even offer direct integration into a company's financial systems, weaving workforce insights into long-term operational strategies. The horizon promises machine learning-enhanced tools that further refine accuracy and user-friendliness.
Interactive Kiosk Solutions
Picture those self-service kiosks found at airports, banks, and restaurants. They may seem like a mundane part of our lives, but they are the epitome of phygital experiences. These sleek digital stations enable users to swiftly and efficiently complete routine tasks in physical spaces, seamlessly blending the convenience of digital technology with real-world interactions. It's a modern-day staple that exemplifies how phygital has become an integral part of our everyday routines.
Phygital is reshaping the customer experience by seamlessly merging the physical and digital realms. With its focus on convenience, autonomy, and immersion, Phygital opens up a world of limitless possibilities, transforming the way we engage with brands and paving the way for an exciting future of interconnected experiences.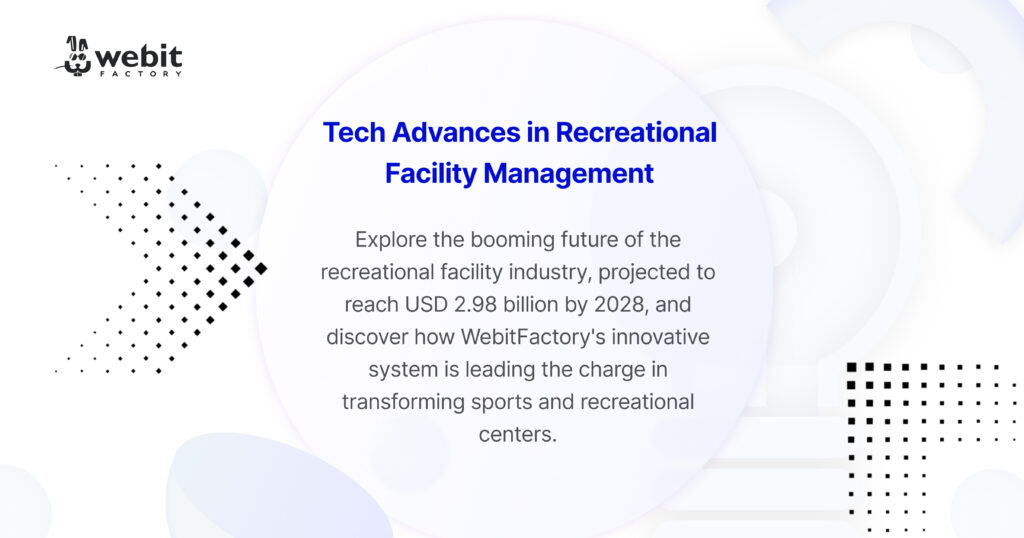 Discover recreational facility management, with insights into market trends and a deep dive into WebitFactory's innovative management system.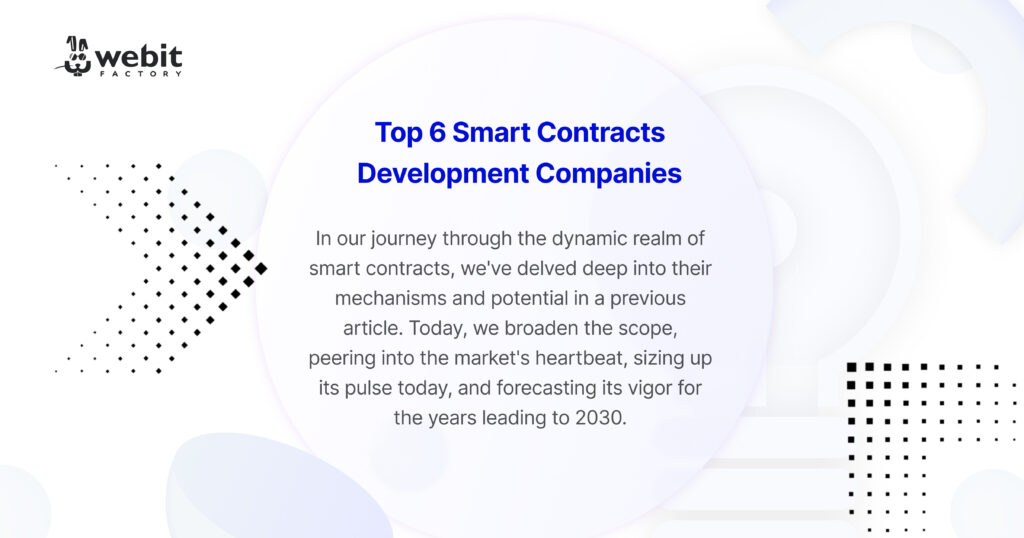 Explore the potential of smart contracts through 2030. Our latest article unveils the market trends and top smart contracts companies.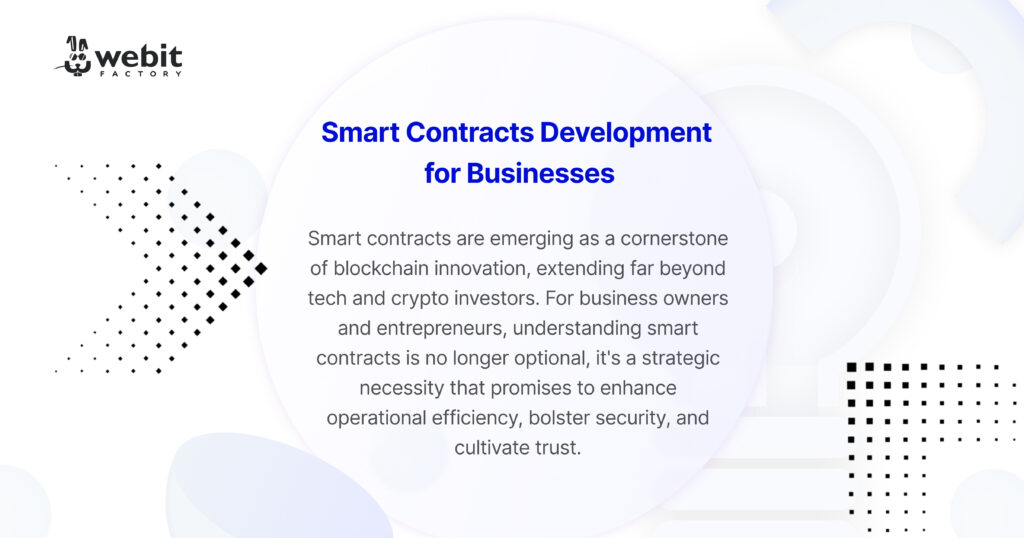 Discover smart contract development for business efficiency and security. This article provides a strategic edge for modern enterprises.